Off-Roading, Camping, and Hiker Paradise – Deal of the Day!!
Phone: 909-346-6306
Location: Costilla, Colorado
Price: $4,800.00
PURCHASE W/ INSTALLMENT PAYMENTS:
$199 down (plus $150 doc fee), $149/mo x 48-months
Make the $349 payment to reserve this property Today!
Fantastic views of the mountain range and Blanca Peak. This 5-acre property is located in Costilla county, near the towns of Blanca and Fort Garland, Colorado.  It is part of the beautiful subdivision of San Luis Valley Ranches. Enjoy all the open space, pristine air, and all the benefits of camping out under the stars on your own land.  You will have great access to all of the nearby mountain trails, fishing reservoirs, and natural wildlife all around.
This property is near multiple reservoirs (Eastdale, Sanchez, Smith, and Mountain Home Reservoir, to name a few), all of which are excellent for fishing and boating.  You can expect to see walleye, pike, trout, bass, and other types of fish. Costilla County is also home to much wildlife such as deer, elk, and antelope, which may be seen in herds grazing in the fields.  This county offers some of the best big game hunting in the state of Colorado. You will also be only a 30-mile drive away from the Great Sand Dunes National Park and Reserve, home of the tallest dunes in North America that also offers a diverse landscape of grasslands, wetlands, conifer and aspen forests, alpine lakes, and tundra. Experience this diversity through hiking, sand sledding, splashing in Medano Creek, wildlife watching, and more!
This spot is also perfect for off-roading and motoring around in your ATV's.  The slopes of the Basaltic Hills around will make for that exhilarating adventure!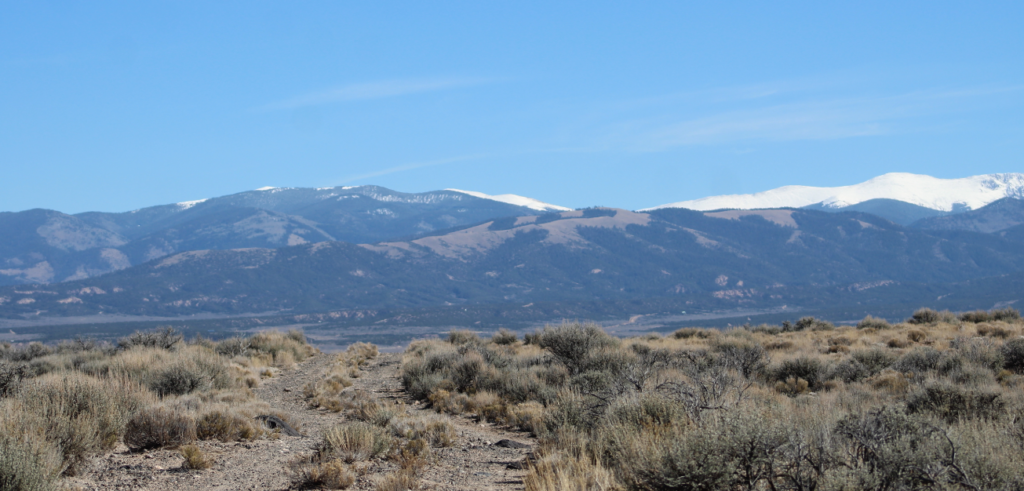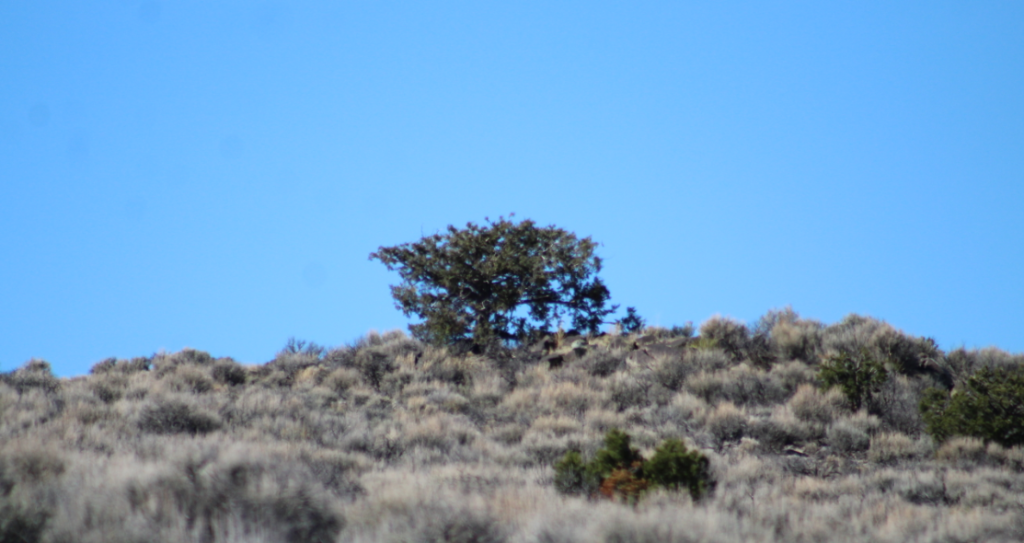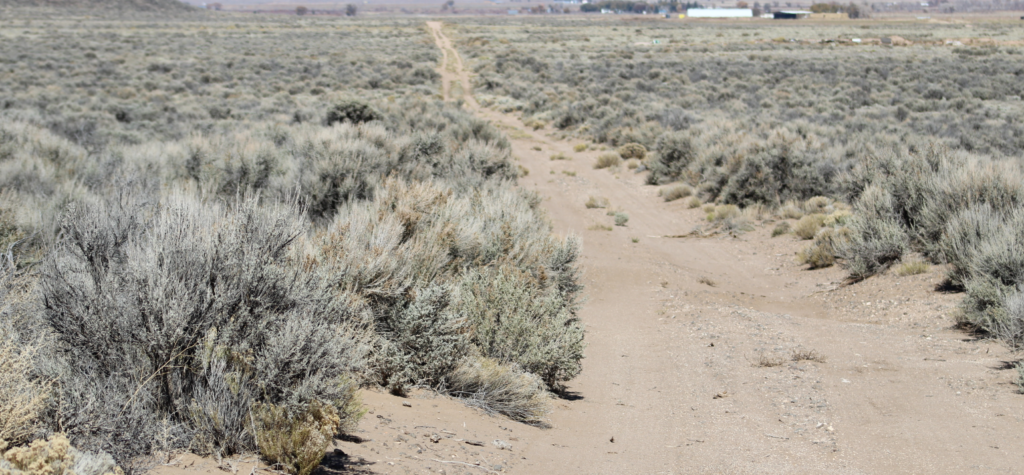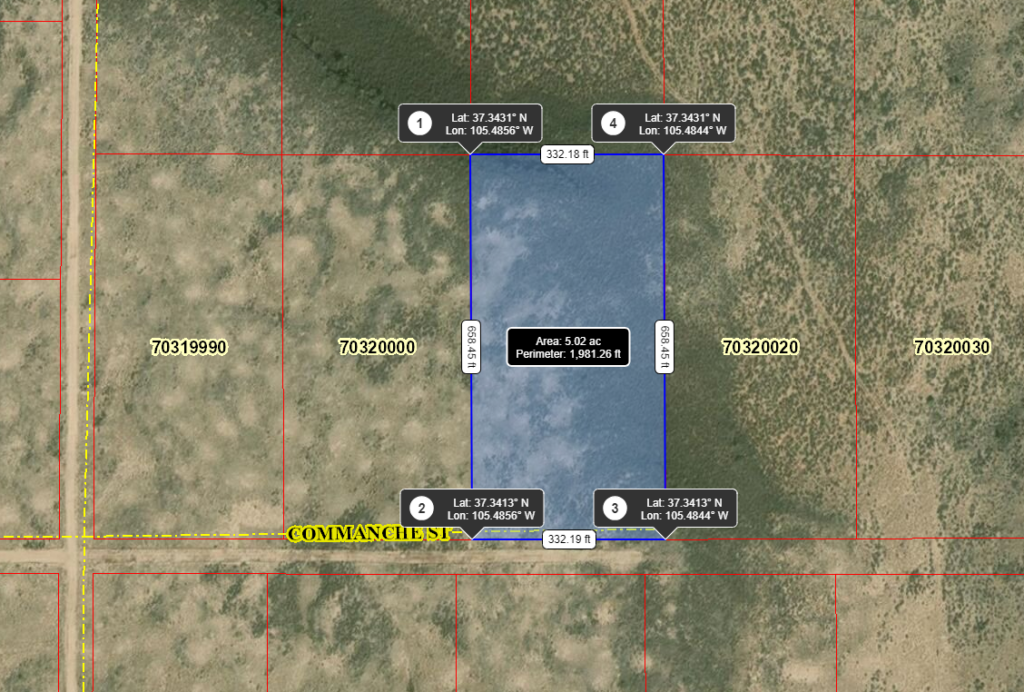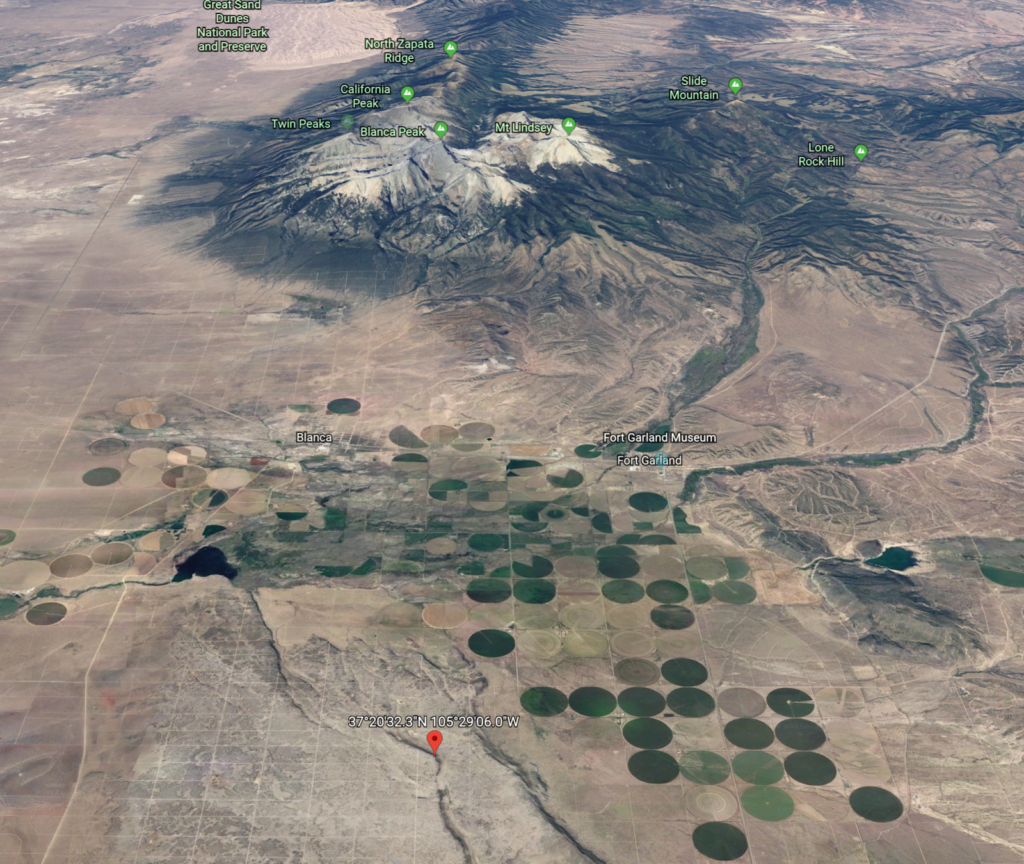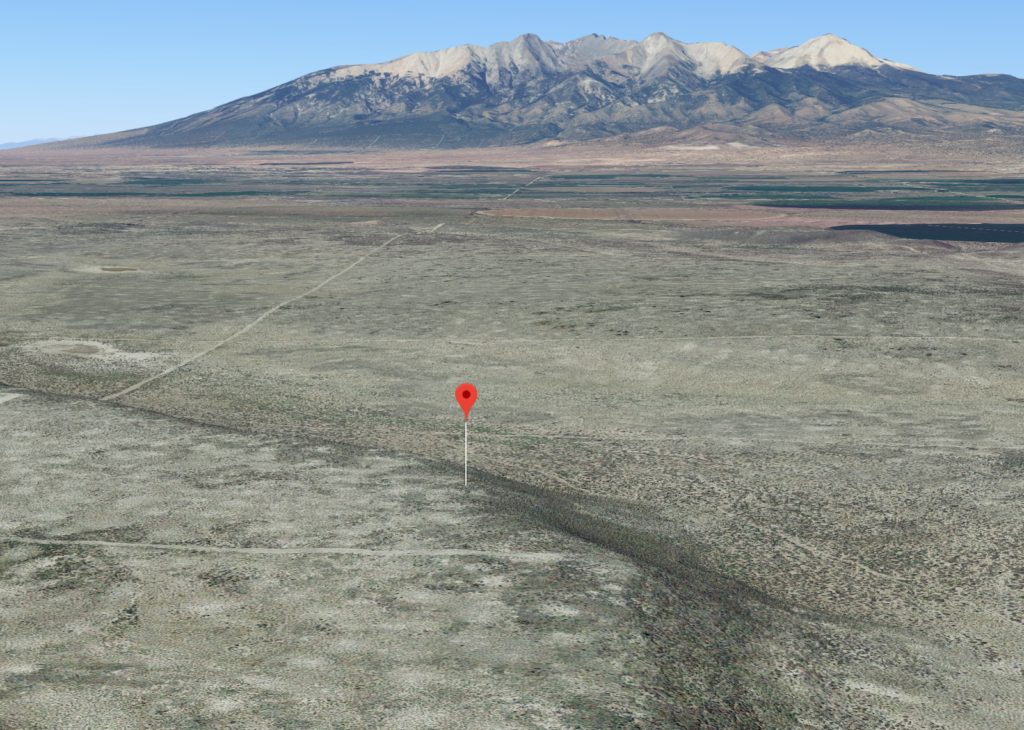 Property Information
SUBDIVISION: San Luis Valley Ranches (SLVR)
STREET ADDRESS: On Comanche Street (South of 17th)
CITY: Blanca
STATE: Colorado
COUNTY: Costilla County
ZIP: 81123
SIZE: 5.02 acres
APN: 70320010
GOOGLE MAPS: https://goo.gl/maps/kRWPcT68uxj
LAT/LONG COORDINATES:
NW: 37.3431 N, 105.4856 W
NE:  37.3431 N, 105.4844 W
SW: 37.3413 N, 105.4856 W
SE: 37.3413 N, 105.4844 W
ELEVATION: Approx. 8,000 feet
ANNUAL TAXES: $67
ZONING: Vacant Land Residential
HOA/LOA Fees: None
IMPROVEMENTS: None to date
ACCESS: Well maintained dirt roads
SEWER: None, would be by septic system
WATER: Would be a drilled well or cistern system
UTILITIES: No power in the area. Would be solar or wind. Telephone line not yet available.
Financing: $199 down + $150 Doc fee,  $149/month x 48-months
Cash Price: $4,800 plus Doc fee
MAKE YOUR DOWN PAYMENT AND DOC FEE AND USE THIS LAND TODAY!
ALL QUALIFY AND THERE IS NO CREDIT CHECK!
You are backed by our 100% 90-day money back guarantee
Guaranteed Free and Clear Title
Property conveyed via Warranty Deed
We will handle all the paperwork and make the transaction SIMPLE for you!
Sergio & Stephanie
Your Land Partners, Your LandPros!
909-346-6306